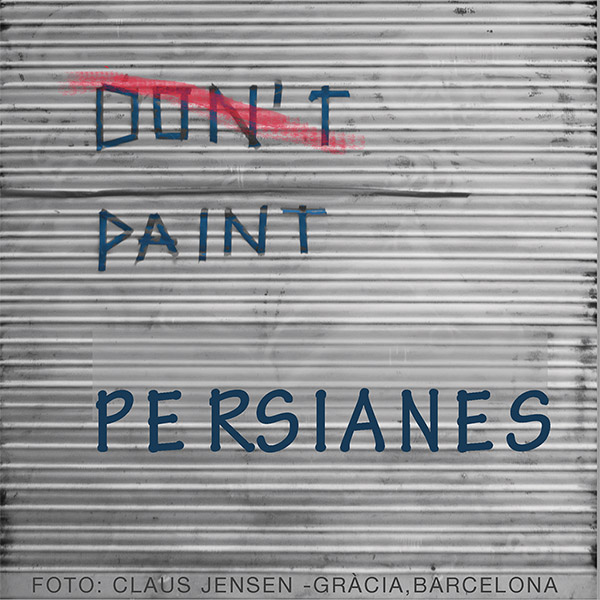 This website is established to support the publication of the book: PERSIANES
In the squares and streets of the local area of Gràcia in Barcelona you will find a wealth of painted shutters/Persianes with different motifs.
The photographer behind the book – Claus Jensen – has for almost 20 years taken photos of the new paintings that were added and the old ones that began to decay. 100 pages about and with persianes in the format 16×16 cm.
If you already want to take a look, you can see the first pages here PERSIANES
In the autumn I was in Barcelona to visit the many bookstores and museum shops to make sure that I could find an interest in my book.
Happy to say that I did.
The support and backing has now sent me back to get the book completed. The book will available be in Catalan and in English.
Send me an email if you want to get more informations about the relief of the book.
Best Regards – Claus Jensen
mirall.eu@gmail.com