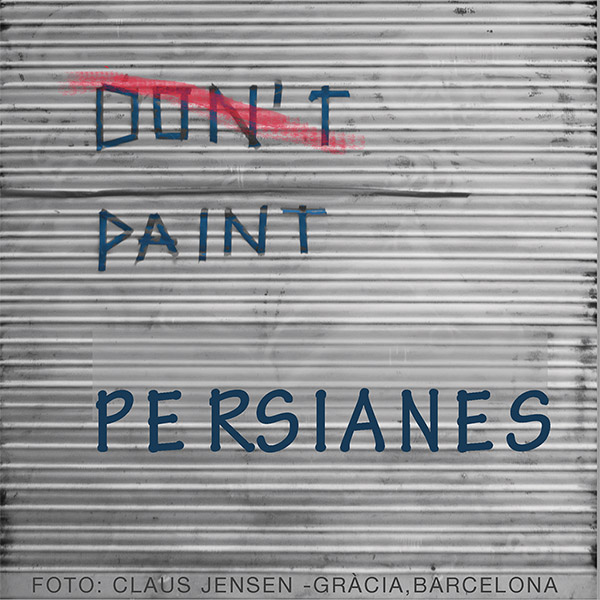 This website is established to support the publication of the book: PERSIANES
In the squares and streets of the local area of Gràcia in Barcelona you will find a wealth of painted shutters/Persianes with different motifs.
The photographer behind the book – Claus Jensen – has for almost 20 years taken photos of the new paintings that were added and the old ones that began to decay. 100 pages about and with persianes in the format 16×16 cm.
If you already want to take a look, you can see the first pages in a PDF edition. However, the text is in Danish, but will very soon be translated into Catalan. LOOK HERE
As soon as we have dates for the release it will be announced here on the site. If you want to be informed by email, you can register here.
During the weeks 21&22 I was in Barcelona to a tour around the many bookstores and museum shops to make sure that I could find an interest in my book.
Happy to say that I did.
The support and backing has now sent me back to get the book completed. The book will be in Catalan or in English. I already have agreements with two skilled translators, so the work can be started very soon. The book's layout and photos are ready for printing, so printing will take place right after the summer holidays.
It seems that it is possible to be ready for sale of the book in October.
Send me an email if you want to get more informations about the relief of the book.
All the best – Claus Jensen
mirall.eu@gmail.com